Aspen Systems offers multiple contract vehicles and purchasing options to streamline your procurement activities. We have over 40 years of experience providing government agencies, education, and commercial customers with quality products and services. We have different types of options, including but not limited to; indefinite-delivery, flexible time delivery, and indefinite-quantity contracts. We have proudly served hundreds of agencies, sub-agencies, and government primes with large procurements and complex solutions for mission-critical programs. These are some of the options for information technology and services with direct contracts and through our partners.
Blanket Purchase Agreements (BPAs) are also offered to establish long-term partnerships between Aspen Systems and our clients and contractors so that orders may be purchased quickly and in continuity. These are not only offered for our government customers, but they are also available for our education and commercial customers.
Government & Prime Contracts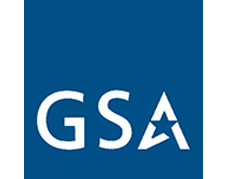 Schedule 70 Federal Supply Schedule.
GSA Contract Purchasing on Schedule 70 Number: 47QTCA21D0065
| Contract No: | 47QTCA21D0065 | TIN/FEIN: | 84-0935282 |
| --- | --- | --- | --- |
| UEI: | HAFQPF3E1JK4 | Cage Code: | 07FW1 |
| Start Date: | 03/04/2021 | DUNS: | 10-252-9773 |
| Expiration Date: | 03/03/2026 | SAM: | Registered |
| Contract Value: | No Maximum Order Threshold | WAWF: | Registered |
| Contract Fees: | 0.75% | Shipping And Handling: | We ship to over 140 countries |
| Contract Type: | GWAC | SIC Code: | 3571 – Electronic Computers |
| GSA Schedule 70 Website: | http://www.gsa.gov | NAICS CODE: | 334111, 334112, 334119, 423430, 518210, 541512, 541513, 541519, 541611, 541690, 611420 |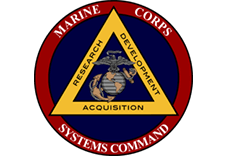 Marine Corp Systems Command (MCHS) Procurement Management of IT Hardware Refreshment.*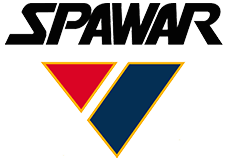 US Navy SPAWAR
Commercial-Off-The-Shelf (COTS)
Command and Control (C2) Equipment, Commercial off-the-shelf intelligence,
surveillance,
reconnaissance;
information assurance;
and information operations equipment, Commercial off-the-shelf
communications and
networking equipment, Commercial off-the-shelf
material, equipment and
associated incidental services
for multiple platforms.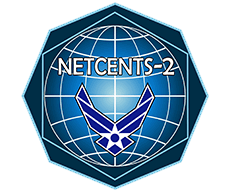 The NETCENTS-2 ID/IQ contracts will provide a wide range of IT Network-centric and Telephony products, services and solutions covering the full spectrum of net centric operations and missions, including existing legacy infrastructure, networks, systems and operations.*

FedBizOpps.gov is the single government point-of-entry for Federal government procurement opportunities over $25,000. Government buyers are able to publicize their business opportunities by posting information directly to FedBizOpps via the Internet. Aspen Systems is registered for all fedbizopps awards and contracts.

Department of Homeland Security
The FirstSource II initiative is a 100% small business multiple-award, IDIQ contract vehicle, specifically designed as the preferred source to acquire commercially-available Information Technology (IT) commodities, solutions, and value-added reseller (VAR) services to support DHS business units in accomplishing their assigned missions.
FirstSource II provides the Department with access to a full array of value-added reseller services and access to a wide and renewable variety of IT commodities and solutions (hardware and software) from multiple Original Equipment Manufacturers (OEMs). Any commercially available IT product may be made available through these contracts.
Under this IDIQ, DHS components may issue orders on a Firm-Fixed Price (FFP) to include FFP incentives or on a FFP/Time and Material (T&M) basis or use a purchase card to acquire commodities.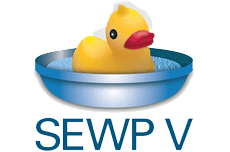 NASA designed the SEWP V contract to provide state-of-the-art commercial hardware and software, services, and solutions supporting government requirements for high-performance information technology.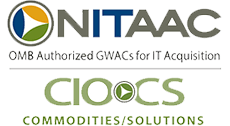 The Chief Information Officer – Commodities and Solutions (CIO-CS) Government-wide Acquisition Contract (GWAC) is a ten (10) year Indefinite Delivery/Indefinite Quantity (IDIQ) contract with one 60-month base period from 05/01/2015 to 04/30/2020; and one 60-month option period from 05/01/2020 to 04/30/2025 under which federal government agencies may award delivery orders to acquire IT commodities and solutions.
The Department of Health and Human Services (HHS), National Institute of Health (NIH), and National Institutes of Health Information Technology Acquisition and Assessment Center (NITAAC), have a requirement to provide a mechanism for the federal government to procure IT commodity solutions as they relate to health and life sciences capabilities and general Information Technology (IT) initiatives.
Federal agencies can use this GWAC for acquiring a wide range of IT commodities and associated commodity enabling services. CIO-CS is an IDIQ contract against which federal agencies can issue delivery orders for their specific requirements. The focus of this contract is to provide government agencies with a mechanism for quick ordering of needed IT commodities and associated commodity-enabling services at equitable and reasonable prices.

Exostar supports the complex trading needs of many of the world's largest companies in aerospace and defense, life sciences, and other industries. Exostar's cloud-based identity assurance products and business applications reduce risk, improve agility and strengthen trading partner relationships and profitability for over 70,000 companies worldwide, including BAE Systems, The Boeing Company, Lockheed Martin Corp., Raytheon Co. and Rolls-Royce.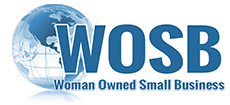 The WOSB Federal Contract Program was implemented in February 2011 with the goal of expanding the number of industries where WOSB were able to compete for business with the federal government. This program enables Economically Disadvantaged WOSBs. SBA has designated two sets of industries according to North American Industry Classification System (NAICS) Aspen Systems Partners with some the best information technology and service WOSB company's.*
*Partner Contract
Additional Procurement Methods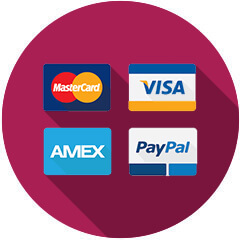 Credit Card
---
Aspen Systems accepts most major credit cards such as Visa, MasterCard, and American Express. When paying with a credit card online, you will be taken to a secure, encrypted server to enter your card information.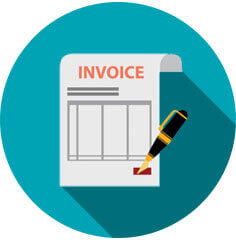 Purchase Orders
---
Aspen Systems will accept government and educational, commercial purchase orders with approved credit. For more information, please email us at sales@aspsys.com to receive a credit application, then please fill it out and return it per instructions on the form.
Email sales@aspsys.com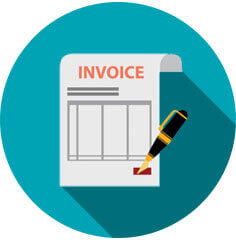 Phone Orders & Quotes
---
One of Aspen Systems sales representatives would be happy to help you over the phone with an order or quote. We are available from Monday through Thursday 8:30am-5:30pm MST, and Friday from 8:30am-5:00pm MST.
Call us at 1-800-992-9242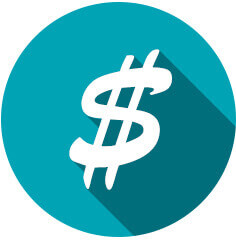 Financing
---
Aspen Systems offers financing options for all of your equipment purchases. When you choose to lease our high performance computing solutions, you choose to conserve cash flow, guard against obsolescence and provide tax savings for your company. We can qualify your company within minutes and have a streamlined application process.