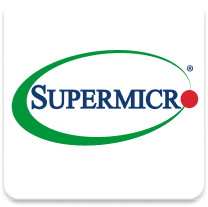 Supermicro HPC servers are high-performance computing systems offered by Supermicro, a leading provider of server solutions. These servers are built to deliver exceptional compute power, scalability, and reliability, making them ideal for demanding HPC workloads such as scientific research, simulations, and data analytics. Supermicro HPC servers are known for their advanced design, energy efficiency, and extensive customization options to meet the specific requirements of HPC environments.
Can't Find It? We Can Build It.
Submit a quote request to the Aspen Systems team of sales engineers today.