NVIDIA® Grace CPUs
Designed from the ground-up to answer the humanity's most challenging problems.
Accelerate the Largest AI, HPC, Cloud, and Hyperscale Workloads
AI models are exploding in complexity and size as they enhance deep recommender systems containing tens of terabytes of data, improve conversational AI with hundreds of billions of parameters, and enable scientific discoveries. Scaling these massive models requires new architectures with fast access to a large pool of memory and a tight coupling of the CPU and GPU. The NVIDIA Grace™ CPU delivers high performance, power efficiency, and high-bandwidth connectivity that can be used in diverse configurations for different data center needs.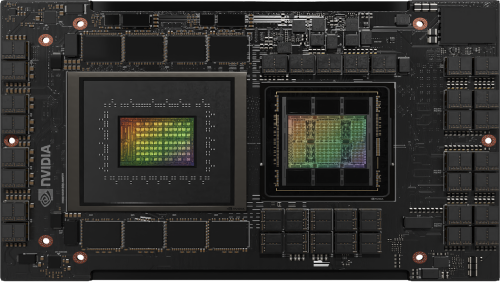 NVIDIA Grace Hopper Superchip
Higher Performance and Faster Memory—Massive Bandwidth for Compute Efficiency
The NVIDIA GH200 Grace Hopper™ Superchip is a breakthrough accelerated CPU designed from the ground up for giant-scale AI and high-performance computing (HPC) applications. The superchip delivers up to 10X higher performance for applications running terabytes of data, enabling scientists and researchers to reach unprecedented solutions for the world's most complex problems.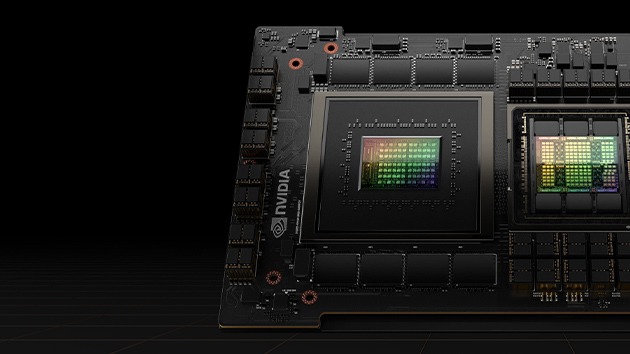 NVIDIA Grace Hopper Superchip Architecture
The NVIDIA GH200 Grace Hopper Superchip combines the NVIDIA Grace™ and Hopper™ architectures using NVIDIA® NVLink®-C2C to deliver a CPU+GPU coherent memory model for accelerated AI and HPC applications.
CPU+GPU designed for giant-scale AI and HPC
New 900 gigabytes per second (GB/s) coherent interface, 7X faster than PCIe Gen5
Supercharges accelerated computing and generative AI with HBM3 and HBM3e GPU memory
Runs all NVIDIA software stacks and platforms, including NVIDIA AI Enterprise, HPC SDK, and Omniverse™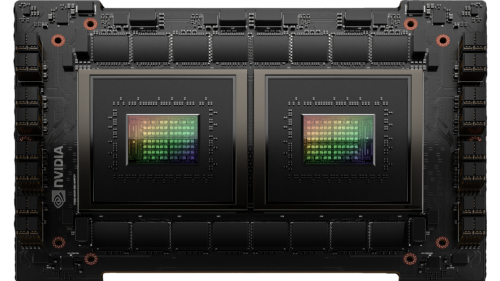 NVIDIA Grace CPU Superchip
Designed to Meet the Performance and Efficiency Needs of Today's AI Data Centers
NVIDIA Grace™ is designed for a new type of data center—one that processes mountains of data to produce intelligence. These data centers run diverse workloads, from AI to high-performance computing (HPC) to data analytics, digital twins, and hyperscale cloud applications. NVIDIA Grace delivers 2X the performance per watt, 2X the packaging density, and the highest memory bandwidth compared to today's DIMM-based servers to meet the most demanding needs of the data center.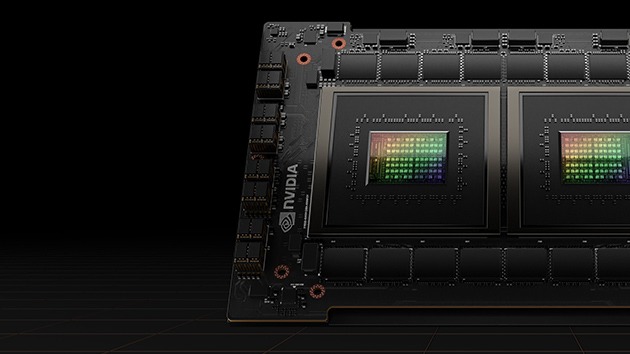 NVIDIA Grace Superchip Architecture
The NVIDIA Grace CPU Superchip uses the NVIDIA® NVLink®-C2C technology to deliver 144 Arm® Neoverse V2 cores and 1 terabyte per second (TB/s) of memory bandwidth.
High-performance CPU for HPC and cloud computing
Superchip design with up to 144 Arm Neoverse V2 CPU cores with Scalable Vector Extensions (SVE2)
World's first LPDDR5X with error-correcting code (ECC) memory, 1TB/s total bandwidth
900 gigabyte per second (GB/s) coherent interface, 7X faster than PCIe Gen 5
NVIDIA Scalable Coherency Fabric with 3.2TB/s of aggregate bisectional bandwidth
2X the packaging density of DIMM-based solutions
2X the performance per watt of today's leading CPU
Runs all NVIDIA software stacks and platforms, including NVIDIA RTX™, NVIDIA HPC SDK, NVIDIA AI, and NVIDIA Omniverse™.
Why Aspen Systems
Decades of successful HPC deployments across multiple industries.
Every Problem. Every Solution.
Aspen Systems has a server solution to meet every type of workload and application. Our broad range of servers and solutions can fit the needs of any budget and environment. With our dedicated staff, tight vendor relationships, and commitment to quality, you can rest assured that we will do what it takes to get you the best quality solution at the best price.
Starting Fresh or Adding On.
At Aspen Systems we can work with you to architect and build a server solution, no matter what stage your environment is. If you are starting from square one and need a server to get you going on your projects, we can get you on the right track to get your work done expediently. If you already have a system in place and need to grow, we can tailor your new systems to seamlessly drop into place by working with your existing environment.
Turn the Key and Step on the Gas.
Based on your software and configuration requirements, our engineers will do all the work from BIOS and RAID configurations to OS, applications, and library installations. When you receive your systems, they will be ready to go once racked and powered on. Should any final adjustments be needed, we can finish them remotely.
Warranty & Support
With servers purchased from Aspen Systems, all hardware and software-related issues can be directed through us, and we will work with the component manufacturers, so you won't need to. Our support team is all in-house and we won't bounce you from department to department and back again.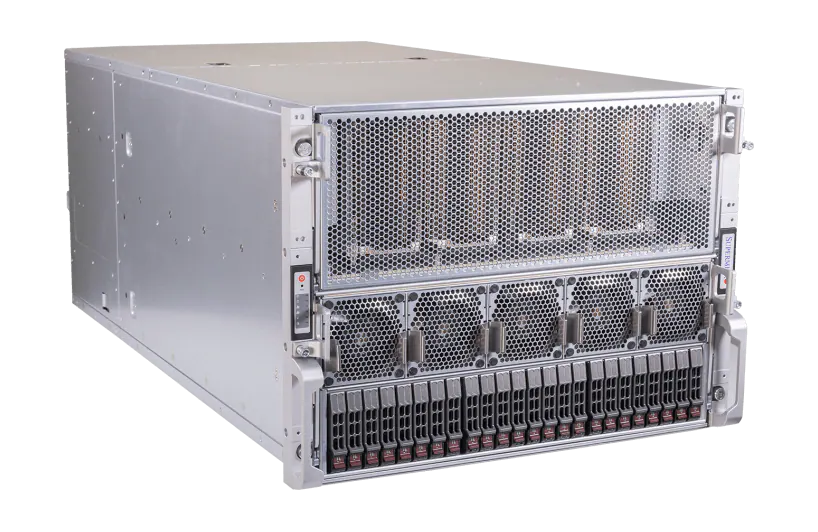 NVIDIA HGX AI Supercomputer
The most powerful end-to-end AI supercomputing platform.
AI, complex simulations, and massive datasets require multiple GPUs with extremely fast interconnections and a fully accelerated software stack. The NVIDIA HGX™ AI supercomputing platform brings together the full power of NVIDIA GPUs, NVLink®, NVIDIA networking, and fully optimized AI and high-performance computing (HPC) software stacks to provide the highest application performance and drive the fastest time to insights.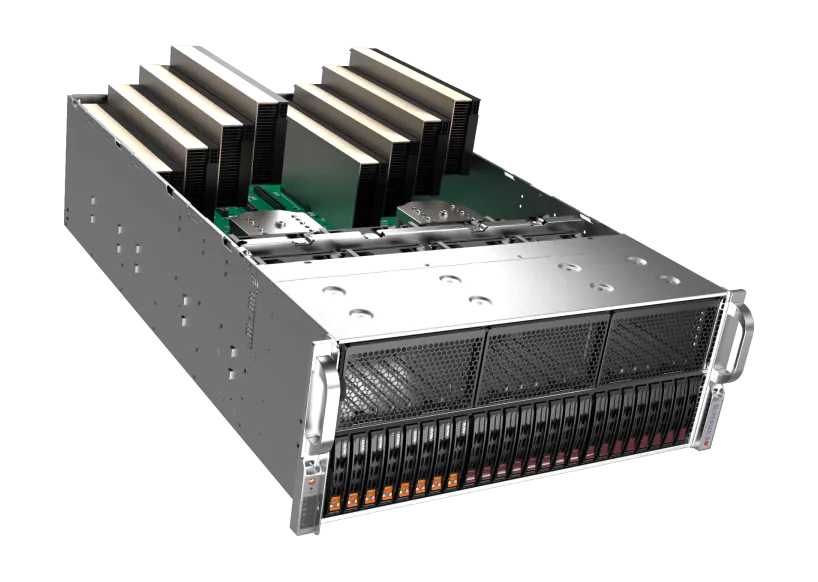 NVIDIA OVX Systems
Scalable data center infrastructure for high-performance AI and graphics.
From physically accurate digital twins to generative AI, training and inference, NVIDIA OVX™ systems deliver industry-leading graphics and compute performance to accelerate the next generation of AI-enabled workloads in the data center.
Built and sold by NVIDIA-Certified partners, each NVIDIA OVX system combines up to eight of the latest NVIDIA Ada Lovelace L40S GPUs with high-performance ConnectX and Bluefield networking technology to deliver accelerated performance at scale.
Accelerate the Most Demanding Workloads
From Generative AI to virtualization, Nvidia's OVX Systems are purpose-built to tackle your most demanding workloads.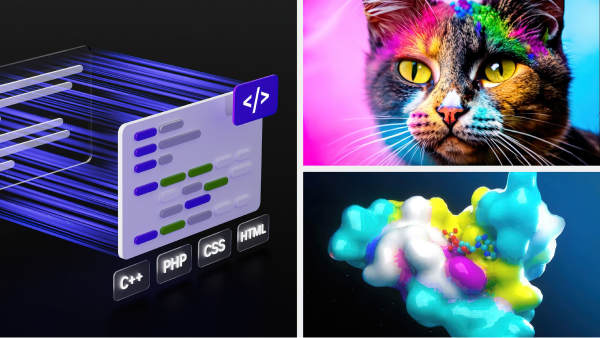 Generative AI
---
Develop new services, insights, and original content.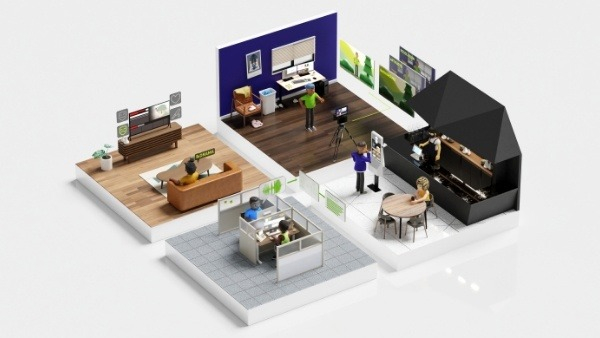 LLM Training & Inference
---
Accelerate AI training and inference workloads.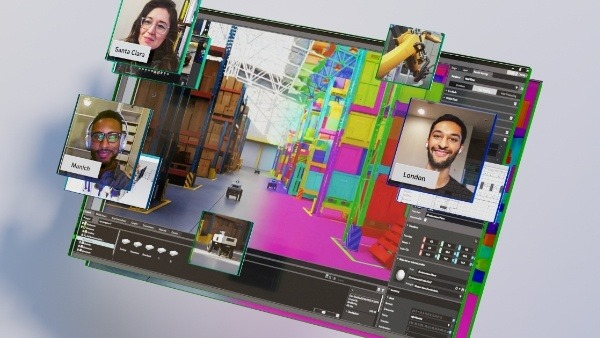 Industrial Digitalization
---
Create and operate metaverse applications.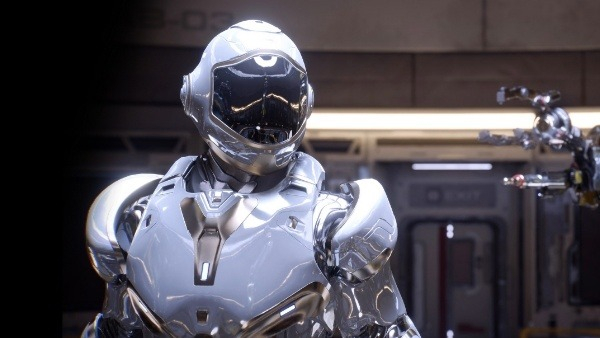 Rendering & 3D
---
Power high-fidelity creative workflows with NVIDIA RTX™ graphics.