AMD INSTINCT GPU'S
The time of exascale has come.
Researchers are now able to solve grand challenges, once thought insurmountable, thanks to enormous computational power coupled with HPC and AI.
WHY AMD INSTINCT™?
AMD Instinct™ accelerators are engineered from the ground up for this new era of computing, supercharging HPC and AI workloads to propel new discoveries.
Powered by the AMD CDNA architecture, AMD Instinct™ MI100 accelerators deliver a giant leap in compute and connectivity, offering a nearly 3.5x performance boost for HPC (FP32 matrix) and a nearly 7x boost for AI workloads (FP16) compared to AMD's prior generation accelerators.
SOLUTIONS POWERED BY AMD INSTINCT™
Combined with the award winning AMD EPYC™ processors and AMD Infinity Fabric™ technology, AMD Instinct™ GPU powered systems provide scientists and researchers platforms that propel discoveries today and prepare them for exascale tomorrow.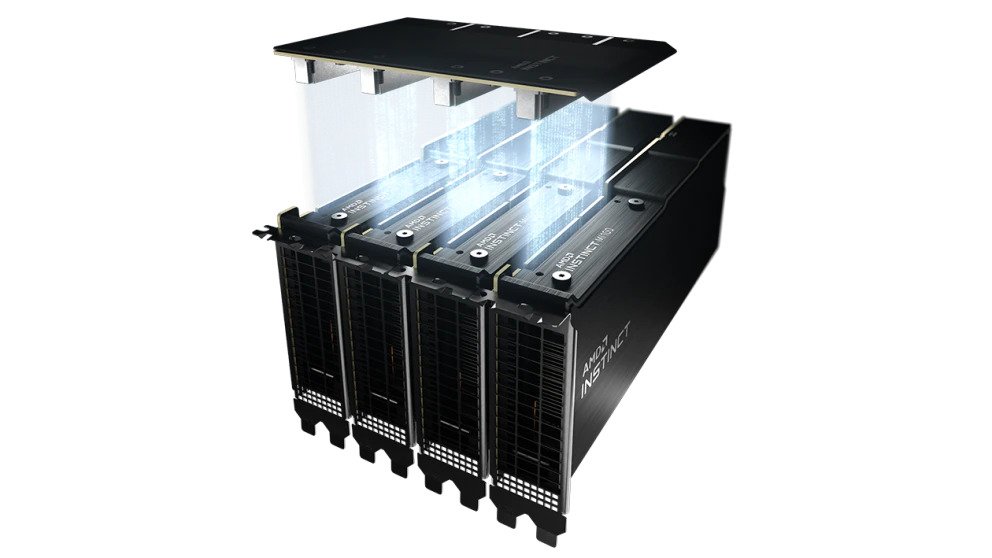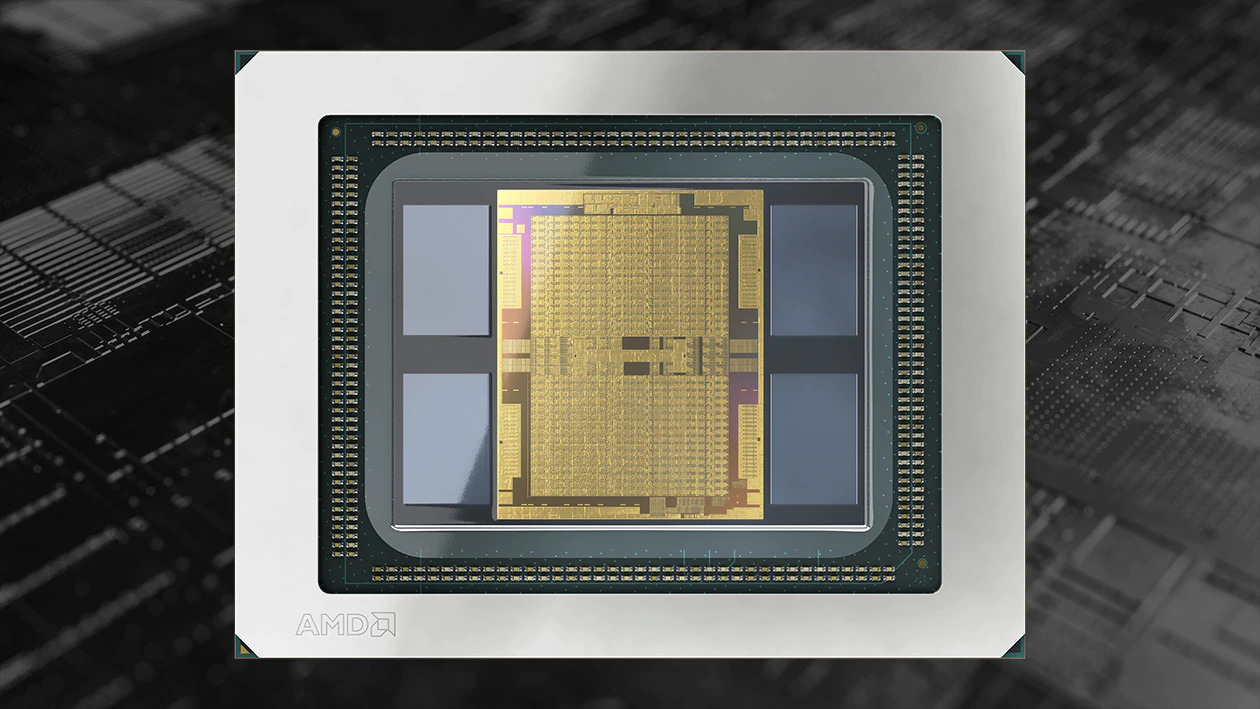 AMD CDNA™ Architecture
AMD CDNA architecture redefines computing for the modern era. Engineered from the ground up with compute cores designed for the Exascale era, AMD CDNA architecture delivers nearly 1.7x higher FP64 performance within the same power budget compared to previous generation AMD accelerators.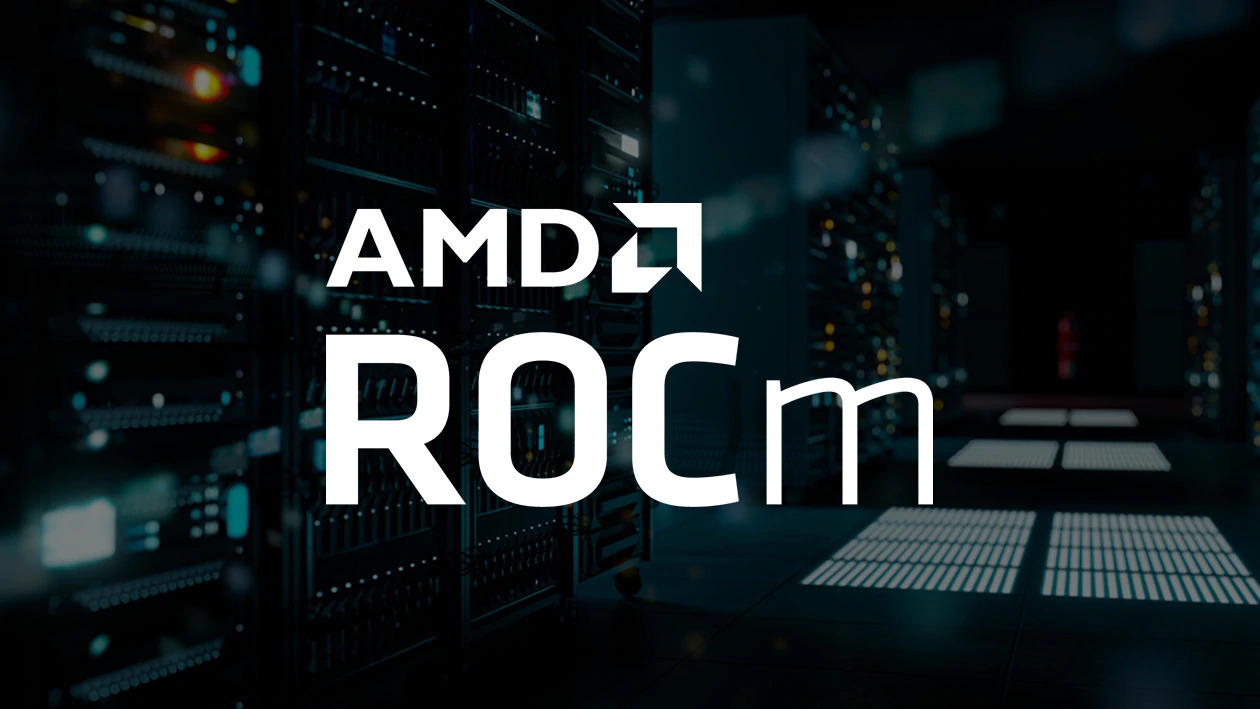 AMD ROCm™ – Open, Flexible and Portable
When it comes to solving the world's most profound challenges, scientists and researchers need the most powerful and accessible tools at their fingertips. With the ROCm™ open software platform built for flexibility and performance, the machine learning and HPC communities can now gain access to an array of different open compute languages, compilers, libraries and tools designed from the ground up to meet their most demanding needs- helping to accelerate code development and solve the toughest challenges in the world today.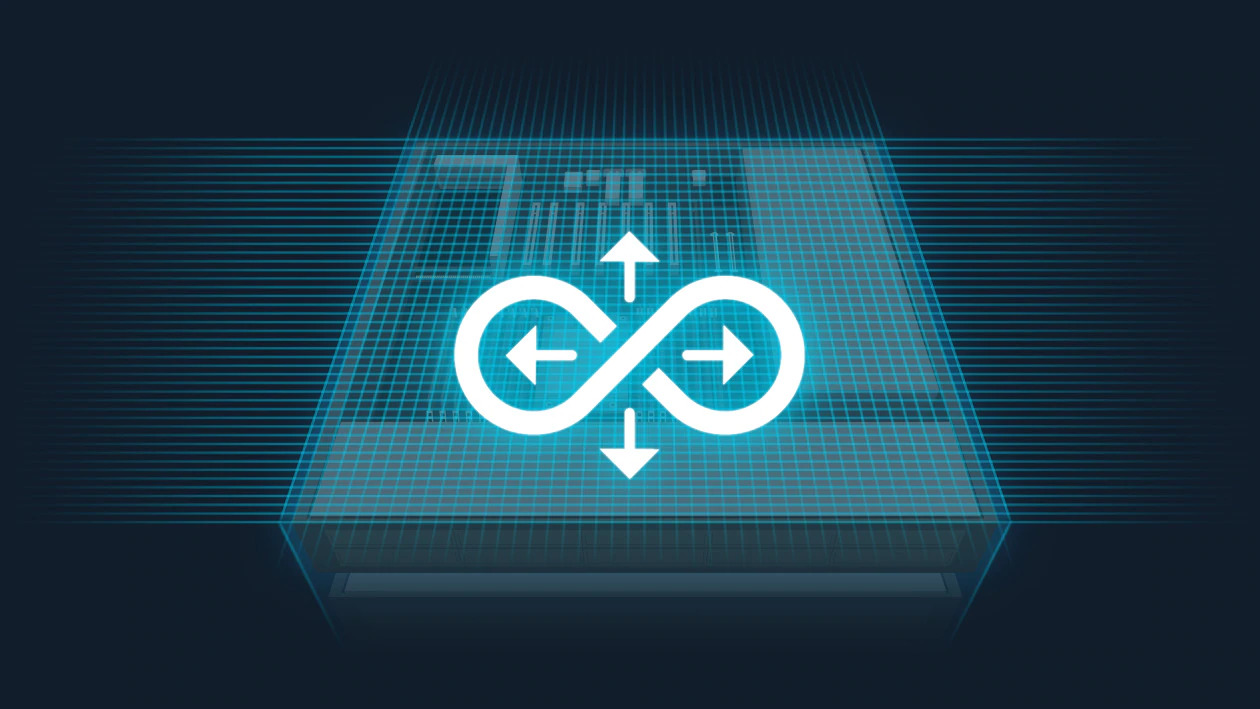 AMD Infinity Architecture
AMD Infinity Architecture, introduced with the 2nd Gen AMD EPYC™ Processors, empowers system builders and cloud architects alike to unleash the very latest in server performance without sacrificing power, manageability, or the ability to help secure their organization's most important assets, its data.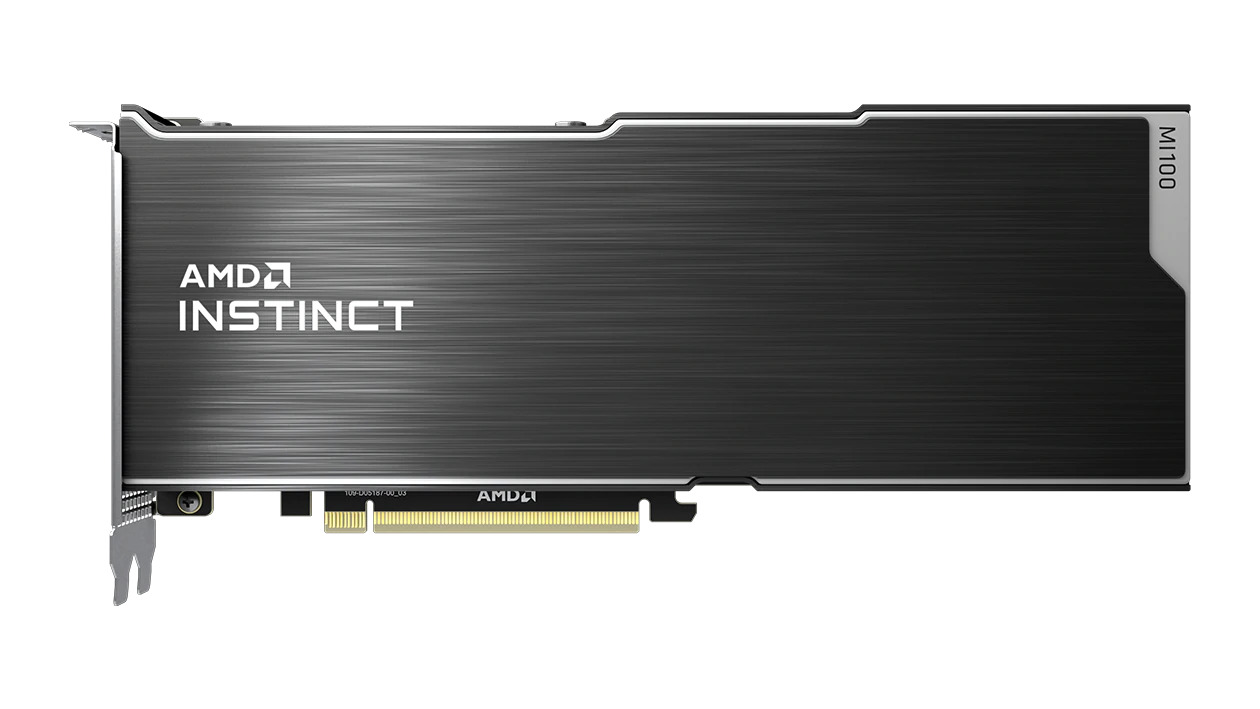 AMD Instinct™ MI100 Accelerator
FP16 Performance
184.6 TFLOPs
FP32 Performance
23.1 TFLOPs
FP64 Performance
11.5 TFLOPs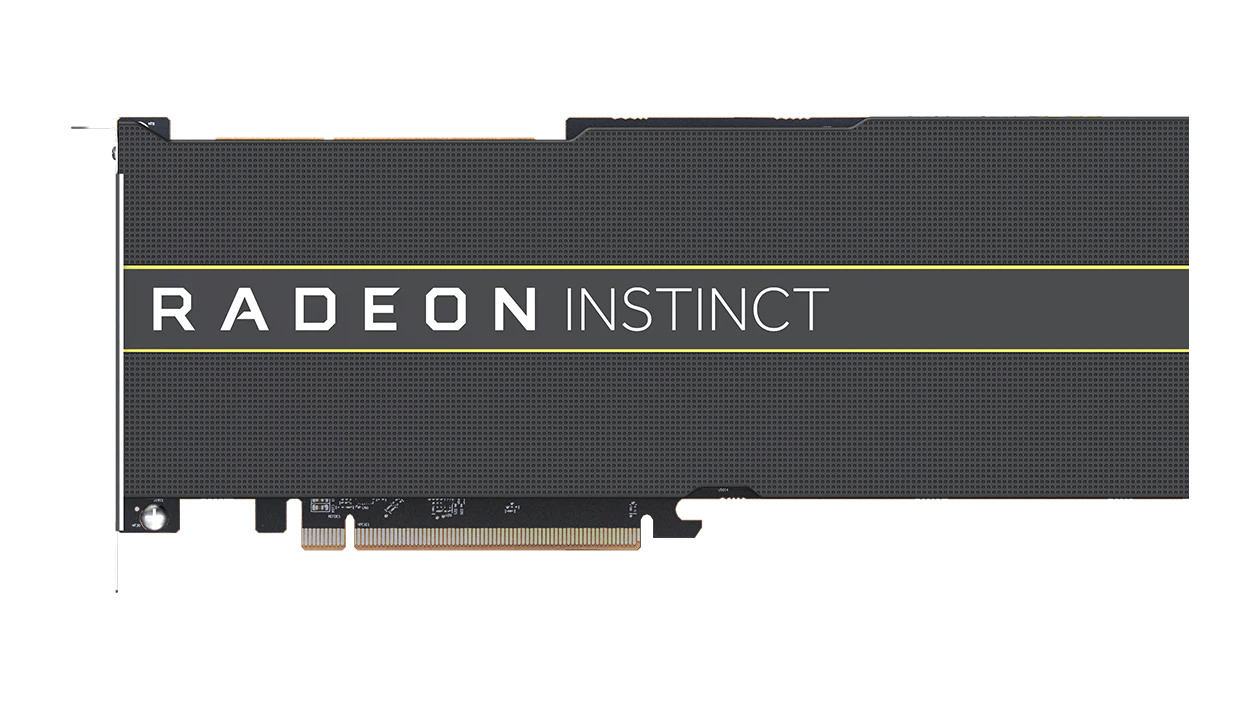 AMD Radeon Instinct™ MI50 Accelerator (32GB)
FP16 Performance
26.5 TFLOPs
FP32 Performance
13.3 TFLOPs
FP64 Performance
6.6 TFLOPs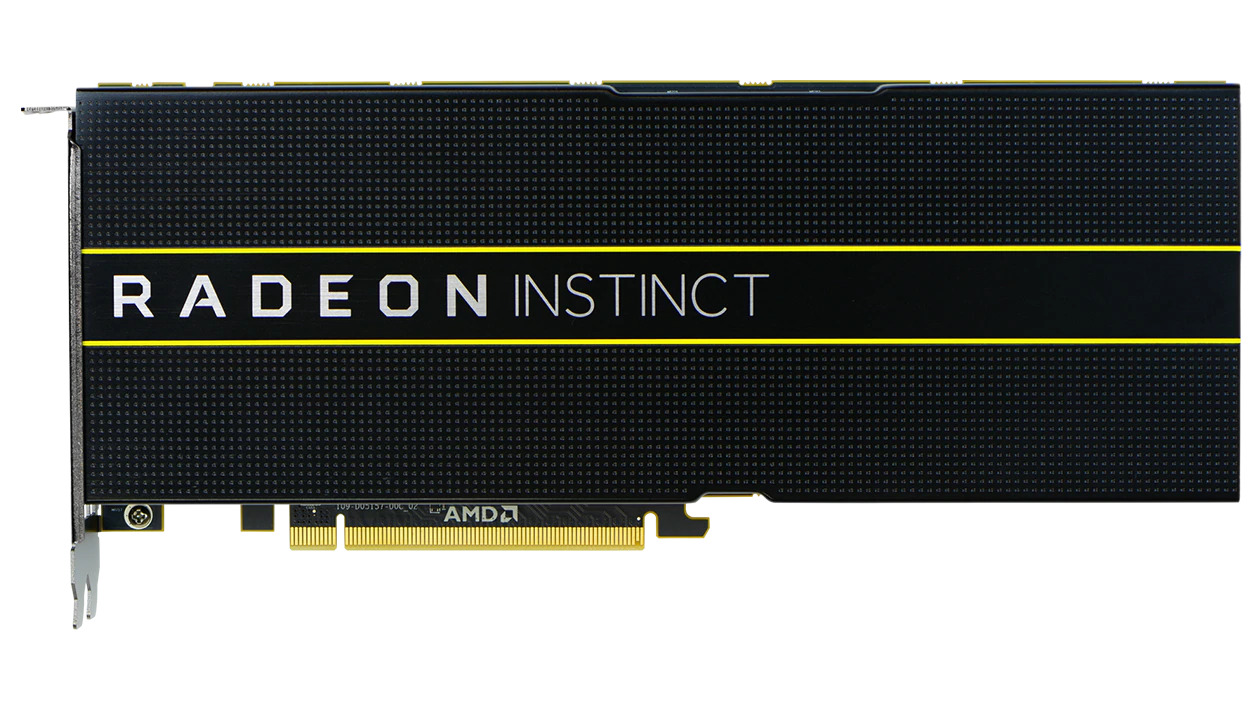 Radeon Instinct™ MI25 Accelerator
FP16 Performance
24.6 TFLOPs
FP32 Performance
12.29 TFLOPs
FP64 Performance
768 GFLOPs