AMD Instinct™ GPU'S
Delivering Performance Leadership for the Data Center
AMD Instinct™ accelerators are engineered from the ground up for this new era of data center computing, supercharging HPC and AI workloads to propel new discoveries. The AMD Instinct™ family of accelerators can deliver industry leading performance for the data center at any scale from single server solutions up to the world's largest supercomputers.1 With new innovations in AMD CDNA™ 2 architecture, AMD Infinity Fabric™ technology and packaging technology, the latest AMD Instinct™ accelerators are designed to power discoveries at exascale, enabling scientists to tackle our most pressing challenges.
Our Value
Decades of successful HPC deployments across multiple industries.
Custom Built
Like most HPC vendors, Aspen Systems offers a standardized build and package selection that follows HPC best practices. However, unlike some other HPC vendors, we also provide you the opportunity to customize your cluster hardware and software with options and capabilities tuned to your specific needs and your environment. This is a more complex process than simply providing you a "canned" cluster, which might or might not best fit your needs. Many customers value us for our flexibility and engineering expertise, coming back again and again for upgrades to existing clusters or new clusters which mirror their current optimized solutions. Other customers value our standard cluster configuration to serve their HPC computing needs and purchase that option from us repeatedly. Call an Aspen Systems sales engineer today if you wish to procure a custom-built cluster built to your specifications.
Turn-Key
Aspen Systems typically ships clusters to our customers as complete turn-key solutions, including full remote testing by you before the cluster is shipped. All a customer will need to do is unpack the racks, roll them into place, connect power and networking, and begin computing. Of course, our involvement doesn't end when the system is delivered.
Expertise
With decades of experience in the high-performance computing industry, Aspen Systems is uniquely qualified to provide unparalleled systems, infrastructure, and management support tailored to your unique needs. Built to the highest quality, customized to your needs, and fully integrated, our clusters provide many years of trouble-free computing for customers all over the world. We can handle all aspects of your HPC needs, including facility design or upgrades, supplemental cooling, power management, remote access solutions, software optimization, and many additional managed services.
Superior Service
Aspen Systems offers industry-leading support options. Our Standard Service Package is free of charge to every customer. We offer additional support packages, such as our future-proofing Flex Service or our fully managed Total Service package, along with many additional Add-on services! With our On-site services, we can come to you to fully integrate your new cluster into your existing infrastructure or perform other upgrades and changes you require. We also offer standard and custom Training packages for your administrators and your end-users or even informal customized, one-on-one assistance.
WHY AMD Instinct™?
AMD Instinct™ accelerators are engineered from the ground up for this new era of computing, supercharging HPC and AI workloads to propel new discoveries.
Powered by the AMD CDNA architecture, AMD Instinct™ MI100 accelerators deliver a giant leap in compute and connectivity, offering a nearly 3.5x performance boost for HPC (FP32 matrix) and a nearly 7x boost for AI workloads (FP16) compared to AMD's prior generation accelerators.
SOLUTIONS POWERED BY AMD Instinct™
Combined with the award winning AMD EPYC™ processors and AMD Infinity Fabric™ technology, AMD Instinct™ GPU powered systems provide scientists and researchers platforms that propel discoveries today and prepare them for exascale tomorrow.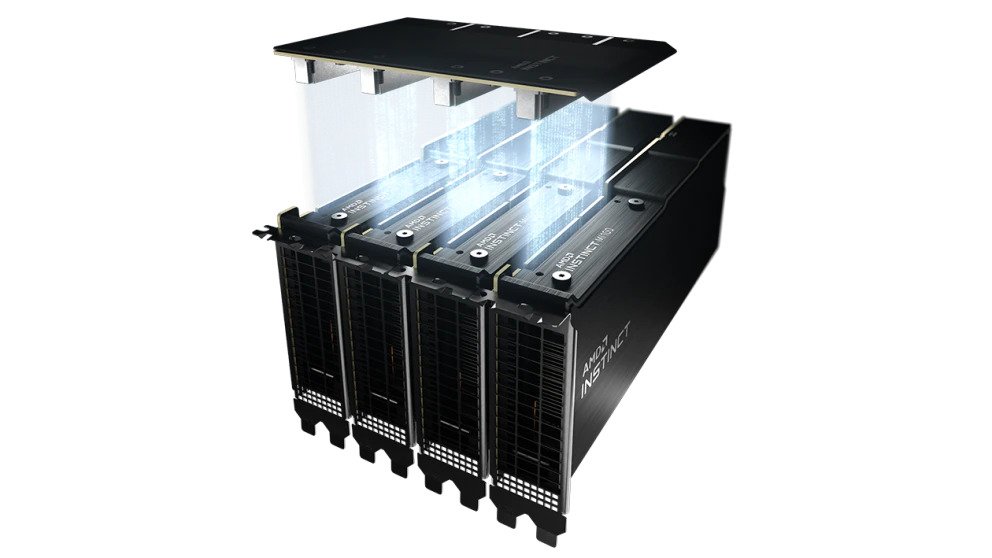 AMD Instinct™ GPU Features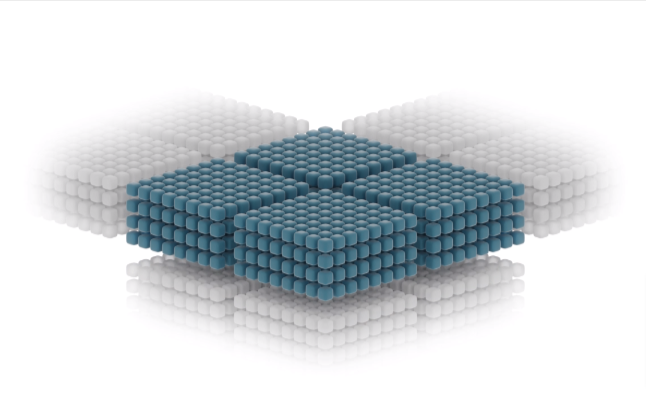 Advancing HPC & AI Workloads with ALL-New Matrix Core Technology
AMD Instinct™ accelerators based on the latest AMD CDNA™ 2 architecture are designed with Matrix Core Technology offering up to 880 Matrix Cores in MI250X OAM accelerators and support a broad range of precision capabilities from the highly efficient INT4 for AI to the most demanding HPC applications with our new FP64 Matrix Core technology.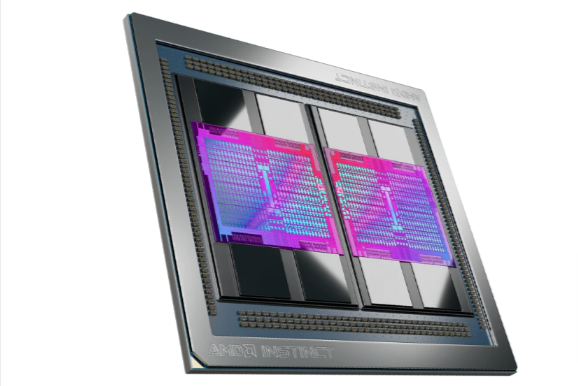 Maximize Throughput and Efficiency with First Multi-Die GPU
AMD Instinct™ accelerators are the industry's first accelerators engineered as a multi-chip GPU package with a state-of-the-art fabric designed with 3rd Gen AMD Infinity Fabric™ technology to enable massive data throughput intelligently at ultra-high speeds for HPC and AI.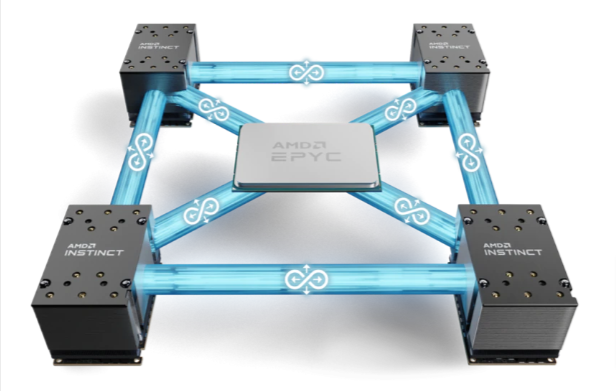 Experience Unified Intelligence
AMD Instinct™ accelerators are pushing the boundaries of computing by unifying the CPU and the GPU accelerator. 3rd Gen AMD Infinity Fabric™ technology adds direct CPU to GPU connectivity and enables cache coherency when deploying the MI250X accelerator and optimized 3rd Gen AMD EPYC™ CPUs, allowing a quick and simple on-ramp for CPU codes to tap the power of accelerators.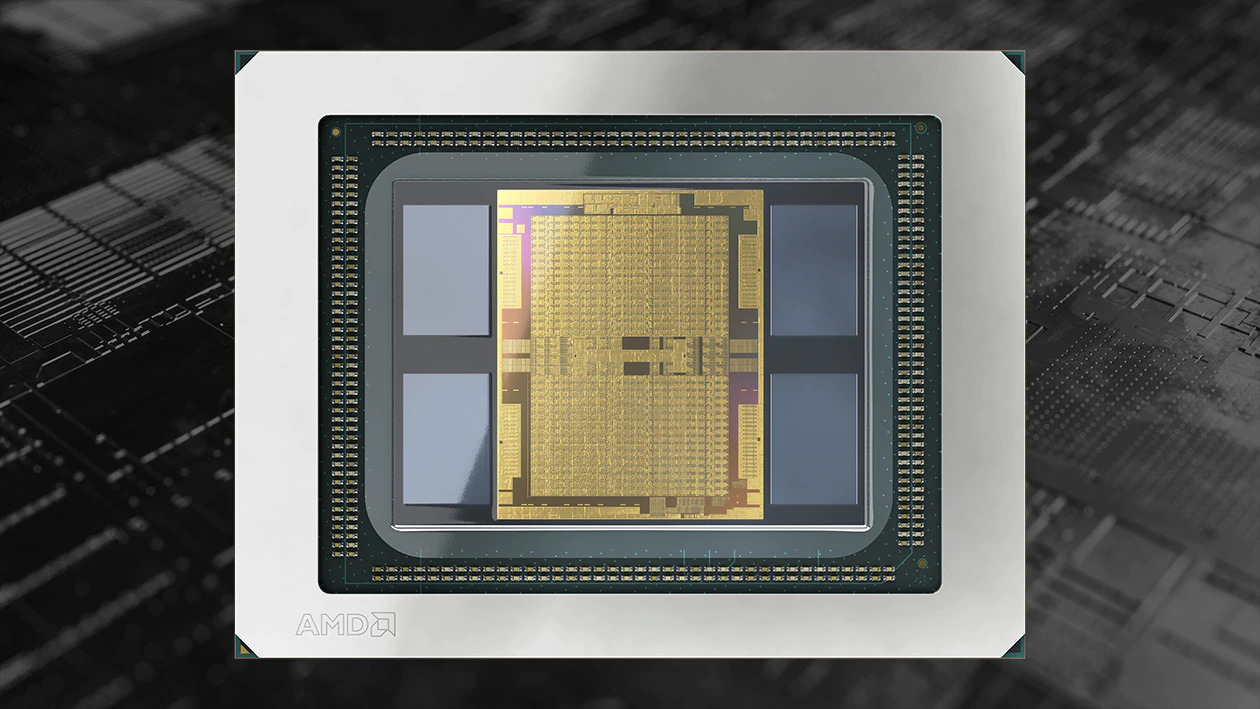 AMD CDNA™ Architecture
AMD CDNA architecture redefines computing for the modern era. Engineered from the ground up with compute cores designed for the Exascale era, AMD CDNA architecture delivers nearly 1.7x higher FP64 performance within the same power budget compared to previous generation AMD accelerators.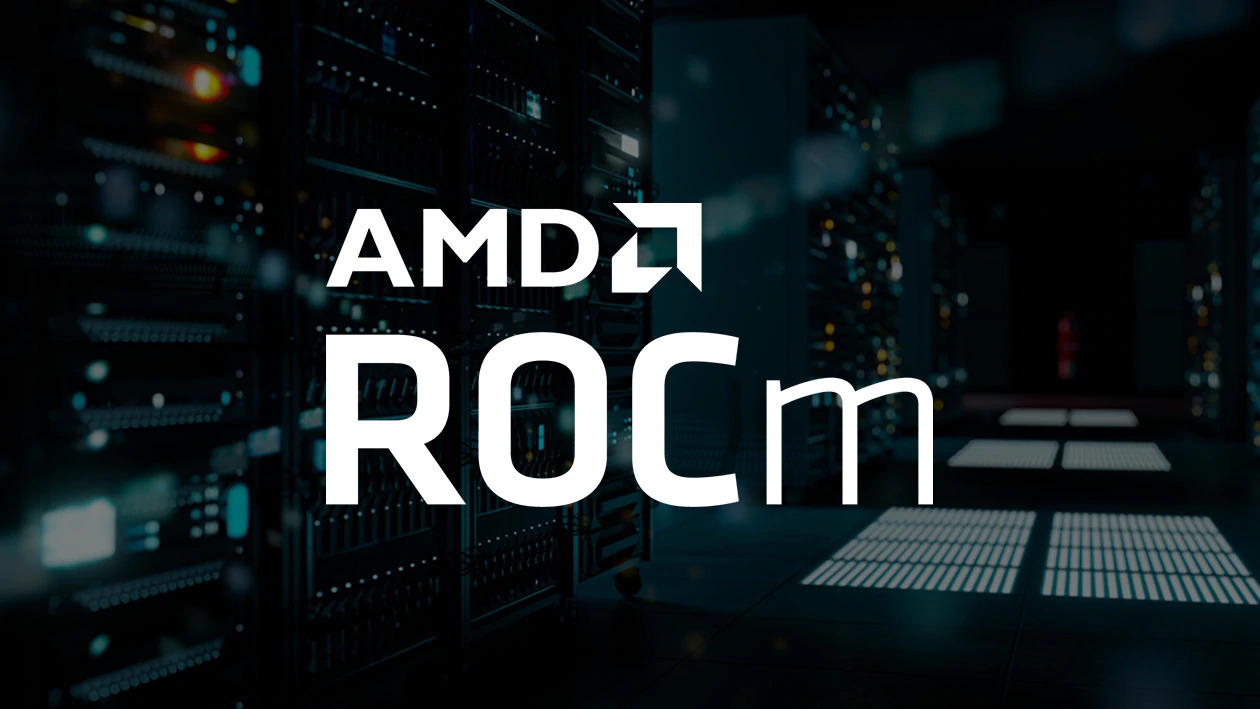 AMD ROCm™ – Open, Flexible and Portable
When it comes to solving the world's most profound challenges, scientists and researchers need the most powerful and accessible tools at their fingertips. With the ROCm™ open software platform built for flexibility and performance, the machine learning and HPC communities can now gain access to an array of different open compute languages, compilers, libraries and tools designed from the ground up to meet their most demanding needs- helping to accelerate code development and solve the toughest challenges in the world today.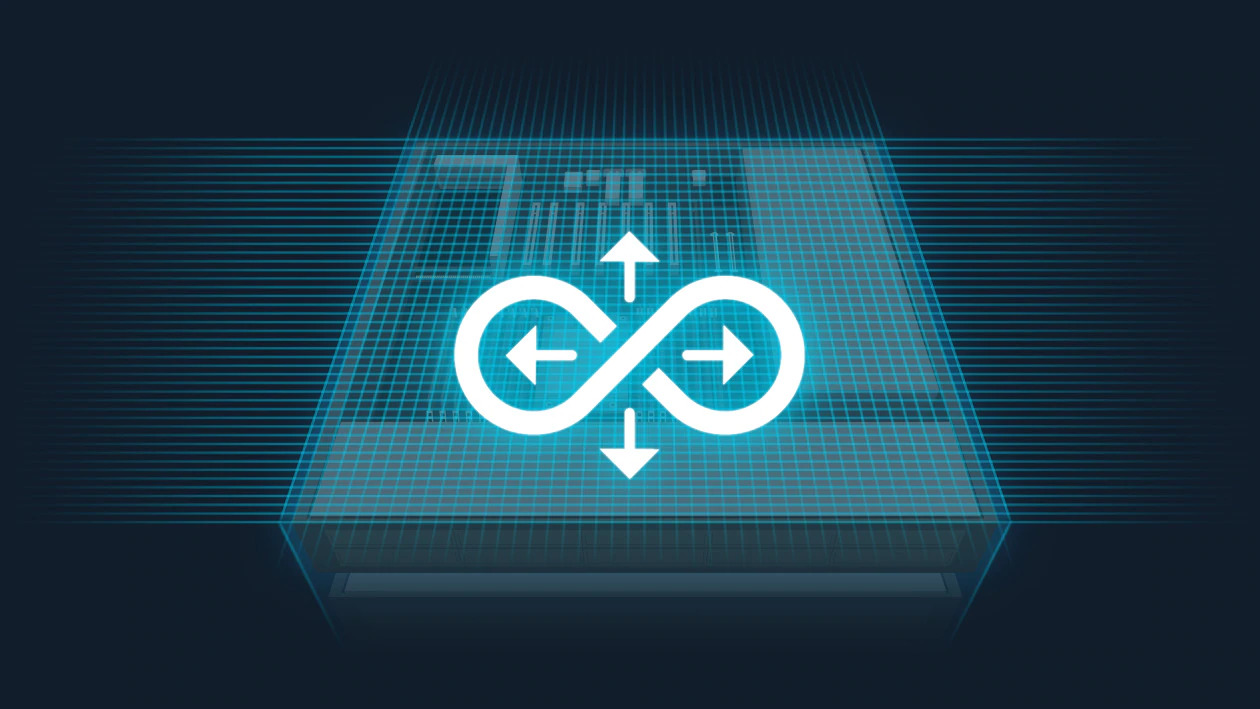 AMD Infinity Architecture
AMD Infinity Architecture, introduced with the 2nd Gen AMD EPYC™ Processors, empowers system builders and cloud architects alike to unleash the very latest in server performance without sacrificing power, manageability, or the ability to help secure their organization's most important assets, its data.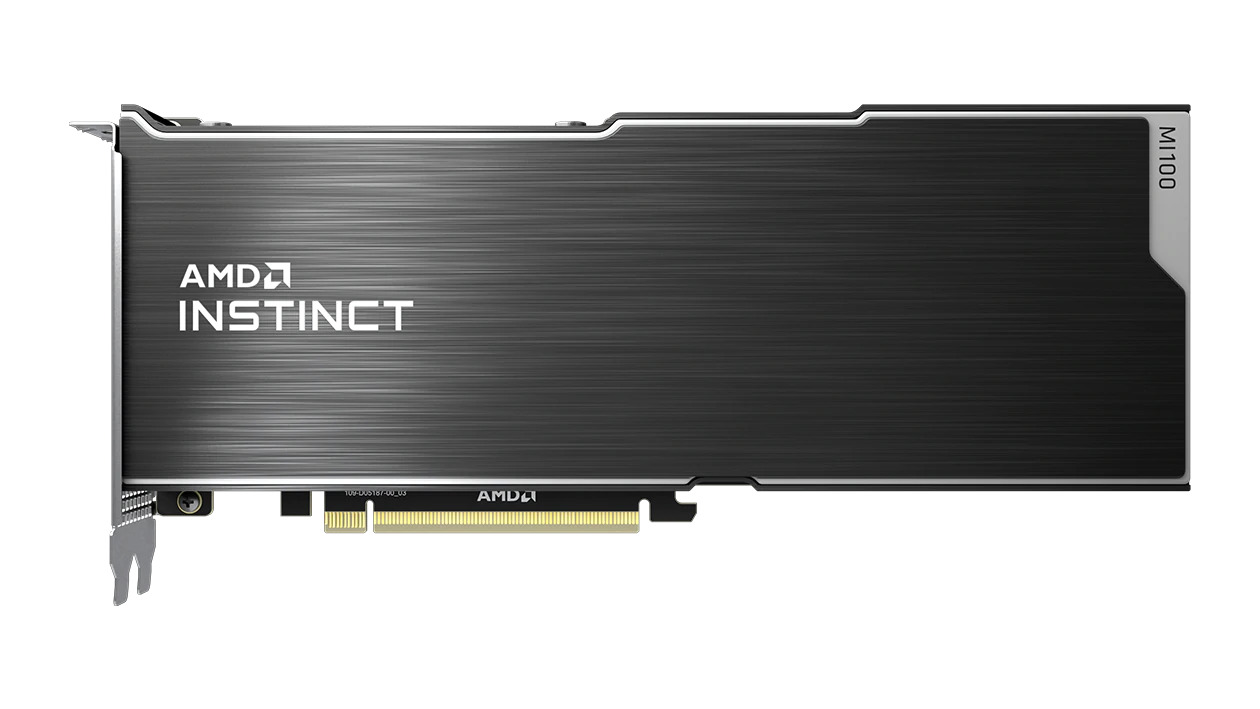 AMD Instinct™ MI100
FP16 Performance
184.6 TFLOPs
FP32 Performance
23.1 TFLOPs
FP64 Performance
11.5 TFLOPs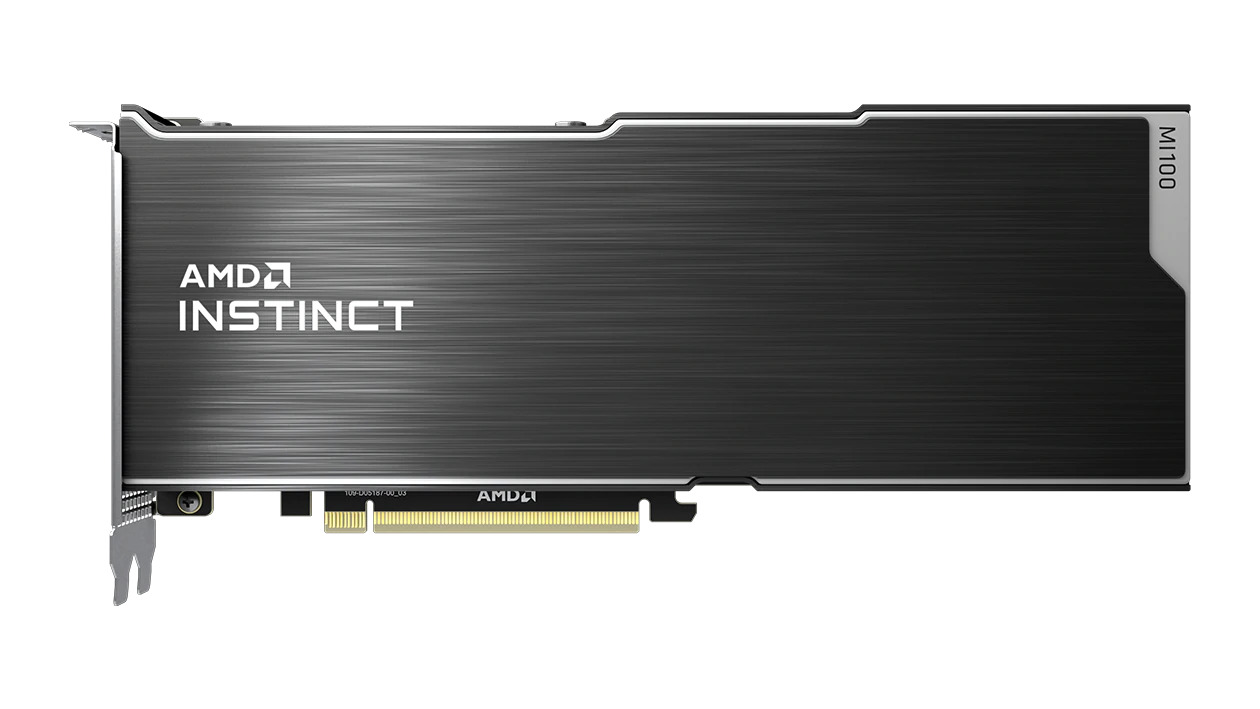 AMD Instinct™ MI210
FP32 Performance
22.6 TF (Vector) | 45.3 TF (Matrix)
FP64 Performance
22.6 TF (Vector) | 45.3 TF (Matrix)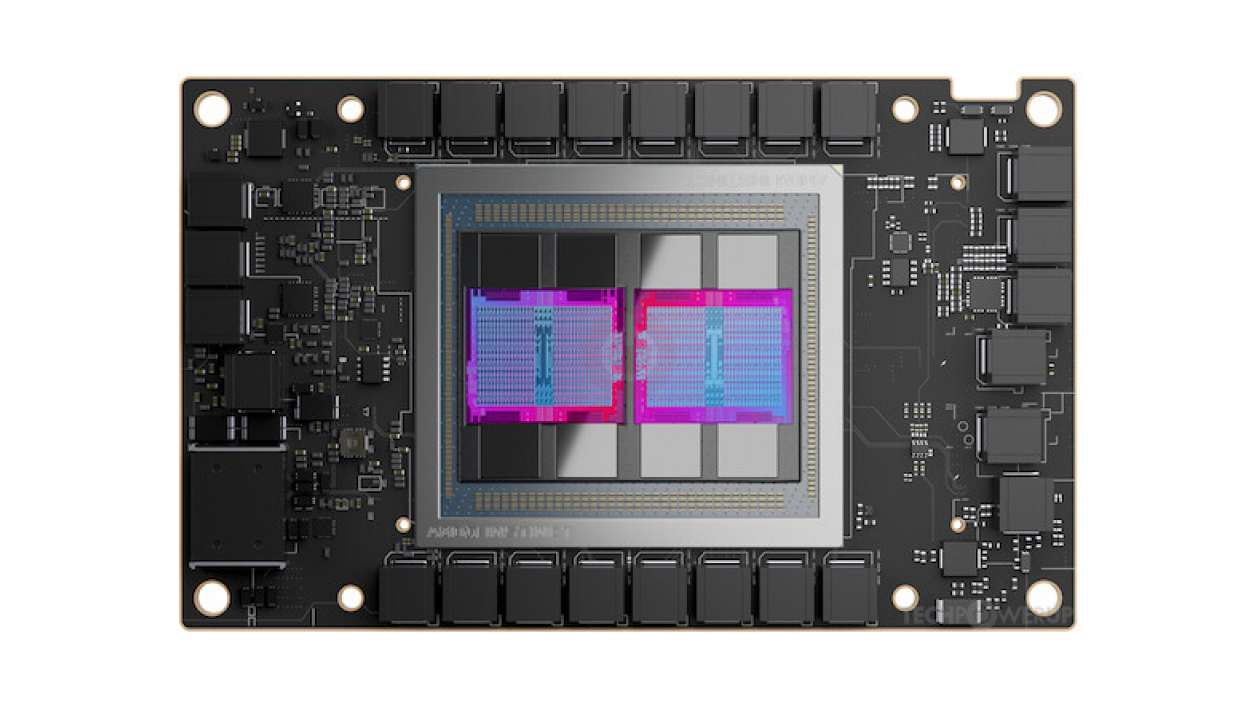 AMD Instinct™ MI250
FP32 Performance
45.3 TF (Vector) | 90.5 TF (Matrix)
FP64 Performance
45.3 TF (Vector) | 90.5 TF (Matrix)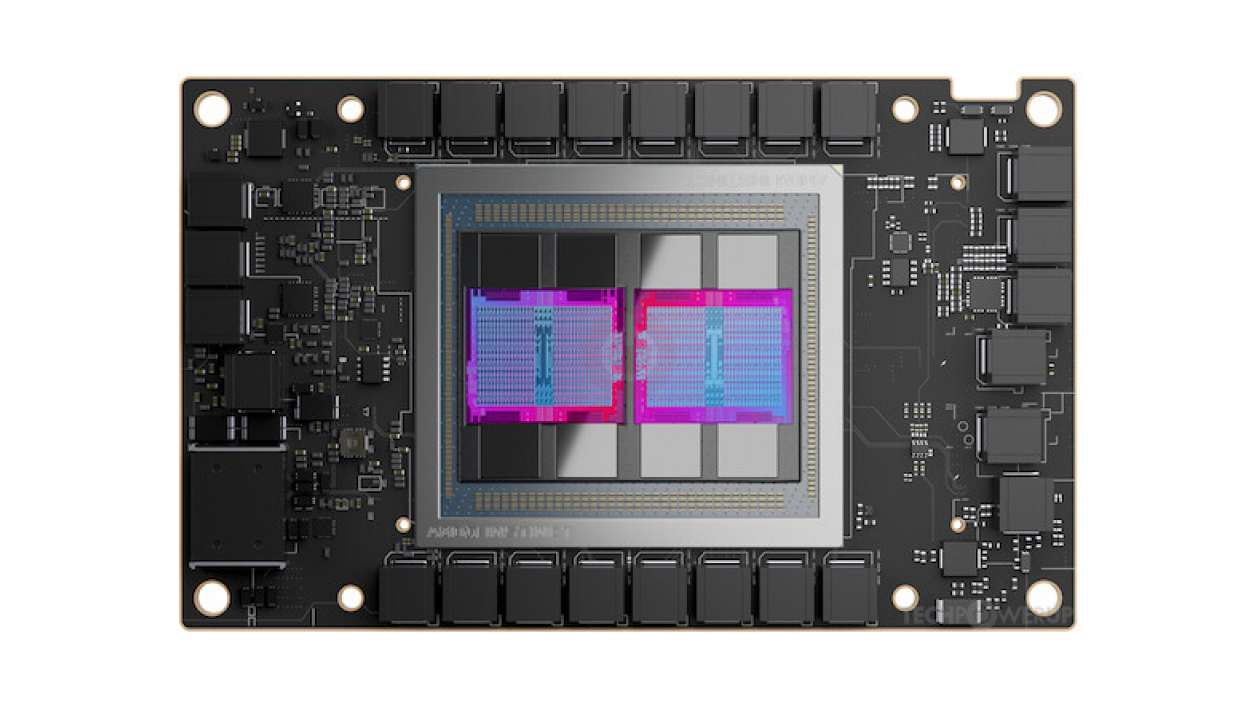 AMD Instinct™ MI250X
FP32 Performance
47.9 TF (Vector) | 95.7 TF (Matrix)
FP64 Performance
47.9 TF (Vector) | 95.7 TF (Matrix)