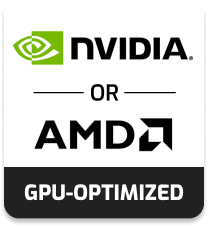 Aspen Systems offers servers that support a wide range of enterprise GPUs from AMD and NVIDIA from 1 to 16 GPUs per server. We only offer the highest performing enterprise GPUs on the market to handle any accelerated applications such as rendering, AI, ML, and deep learning. We can support any GPU accelerated environment that needs single or double-precision support. Contact us to explore all of the GPU options to find the best servers for your workload.
Can't Find It? We Can Build It.
Submit a quote request to the Aspen Systems team of sales engineers today.