Used by many of the top 500 Supercomputers in the world, IBM Spectrum Scale (formerly General Parallel File System, or GPFS), is a high-performance, shared-disk clustered file management solution that provides global file system access to multiple tiers of various data sources using a single namespace.
Distributed metadata access and management through standard "building blocks", allows for easy expansion without sacrificing performance, and allows for high levels of concurrent access, allowing multiple users on multiple sites to read and write to the same files without significant performance loss or data corruption.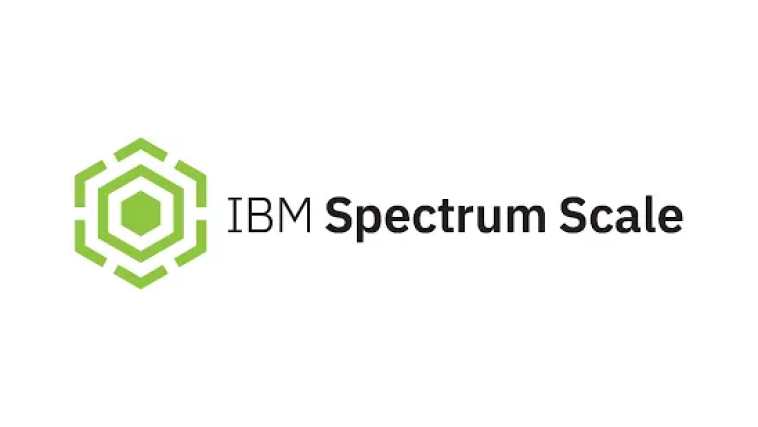 A SCALE-OUT HIGH PERFORMANCE GLOBAL PARALLEL FILE SYSTEM
More and more data is being created, analyzed and stored by businesses and organizations. Data islands are being created throughout the organization and in the cloud, resulting in complexity, difficult-to-manage systems, and increased costs. Industry leaders deliver insights faster while managing rapidly growing infrastructure. An organization's underlying information architecture must assist in delivering those insights while ensuring security, reliability, data efficiency and high performance of applications based on hybrid clouds, big data, and artificial intelligence (AI). IBM Spectrum ScaleTM addresses these challenges as a parallel, high-performance solution that allows for global access to data files and objects for managing data on a global scale, combined with the capability to perform analytics and archive on-the-fly.
Extreme scalability
---
Scale performance for extreme throughput and low latency access not expected from network-attached storage through no-bottleneck architecture.
Data aware intelligence
---
As your storage infrastructure grows, Spectrum Scale automatically moves file and object data to the optimal storage tier as quickly as possible.
Enable global collaboration
---
Provide data-anywhere access, spanning storage and locations, to accelerate applications from the edge to the data center to the cloud.
Data integrity and security
---
Utilize authentication, encryption, security, erasure coding, and replication options to meet your business and regulatory requirements.
IBM SPECTRUM SCALE IS THE CENTER OF IBM STORAGE FOR DATA AND AI INFORMATION ARCHITECTURE
High performance enterprise storage for
Red Hat OpenShift hybrid cloud applications
AI and ML workloads and analytics
HPC and high performance workloads
Enterprise collaboration when performance matters
High performance video, IoT or digital data access
Parallel performance for NVIDIA, Cloudera, SAS Grid
Flexible building blocks (edge, core, cloud)
IBM NVMe flash nodes
Red Hat OpenShift nodes
Public cloud nodes
Capacity nodes
Object storage nodes
Multi-vendor NFS nodes
High performance enterprise storage for
Snapshots and multi-site replication
Integrated data life cycle management
Encryption and WORM data security
Data placement optimization and data reduction
Logging and event notification
Automated and continuous ingest to data catalog and policy engine