THE MOST ADAPTABLE PARALLEL FILE SYSTEM.
Panasas File System is an advanced hybrid scale-out parallel file system that scales linearly to maximize aggregate throughput which makes it an ideal choice in advanced computing environments. These systems are easily expanded by their modular approach using storage shelves which will also be extremely easy to maintain.
FEATURES
Using the Panasas® PanFS® operating environment, the Panasas ActiveStor® architecture utilizes all storage media, smoothly integrating them into maximum performance storage. As the file size and workload changes, PanFS's Dynamic Data Acceleration technology delivers consistent, superior performance, even when dealing with today's demanding workloads. While a scaled-out object backend permits unlimited scaling, a balanced internal architecture optimizes data placement. With hassle-free deployment, operation, and maintenance.
Fast Performance That Keeps Pace with Change
In a single seamless system, PanFS Dynamic Data Acceleration technology automates and maximizes the performance of any workload, regardless of its use-case and workload mix.
Object Scalability
Object Storage Devices (OSDs) are used in PanFS to provide parallel file access. ActiveStor storage nodes function as OSDs, while director nodes act as metadata managers. OSD data can be accessed directly through the Panasas DirectFlow® protocol.
Distributed Object Storage
All PanFS data services are built on the ActiveStor storage node OSDs. With Object Storage Device File System (OSDFS), storage nodes transact objects, and read and write operations are performed with DirectFlow protocol. Advanced caching capabilities streamline storage.
METADATA-ENABLED ARCHITECTURE
PanFS manages metadata across director and storage nodes independently, rather than using shared algorithms like most storage operating systems.
METADATA SCALABILITY
---
In the PanFS global namespace, additional volumes can easily be created by configuring the namespace into one or more logical volumes.
FILE-LEVEL METADATA
---
As part of the PanFS platform, files contain several types of metadata, including usual user-visible attributes like size, owner, and modification time.
BLOCK-LEVEL METADATA
---
The OSDFS software manages block-level metadata with a delayed allocation scheme, which groups data, block pointers, and object descriptors into large write operations.
STREAMLINED MANAGEMENT, SINGLE GLOBAL NAMESPACE
As storage architecture scale-up, so does complexity and management costs. PanFS keeps things simple with a single global namespace that scales easily from one to many ActiveStor units. Additionally, as storage volumes grow, their automated capacity balancing and centralized management features streamline management.
CLUSTER MANAGEMENT
Cluster management software manages configurations, monitors hardware, and supports overall control. Nodes are identified as healthy, failures are handled, and software upgrades are handled.
---
REALM MANAGEMENT
Realm management software keeps directors fully engaged in workload processing by dynamically and strategically clustering directors in active-active configurations.
---
PANASAS PANACTIVE MANAGER
Panasas PanActive Manager simplifies initial configuration, monitoring and reporting, and troubleshooting with a user-friendly HTML and command-line interface.
Get to Results Fast With the Speed of All-NVMe Flash
ActiveStor Flash with PanFS is a new high-performance all-flash data storage solution built on a balanced hardware platform chosen for its high density form factor, the AMD EPYC™ processor, and NVMe SSD support. It delivers outstanding scratch storage performance, enhanced support for AI/ML training projects, and higher rack density and complements the ActiveStor Ultra and ActiveStor Ultra XL in a PanFS deployment.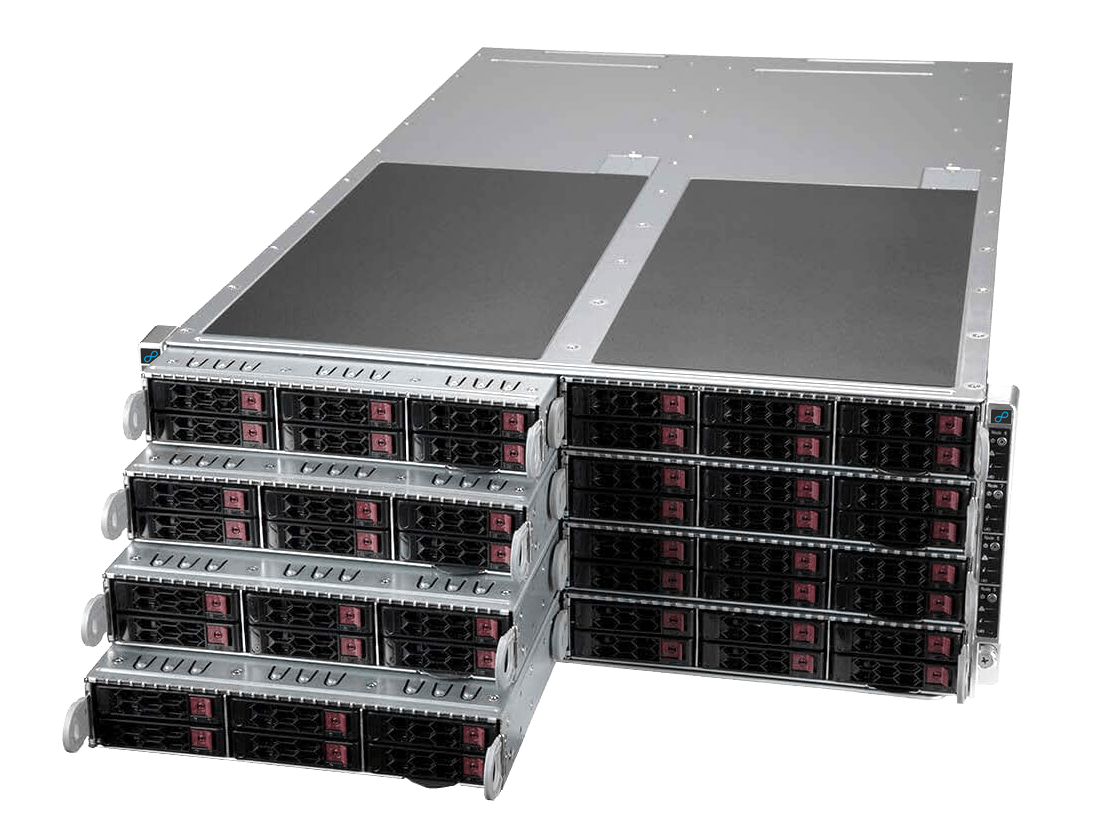 Consistent, Fast Storage Performance that Automatically Adapts to Evolving HPC and AI Workloads
With ActiveStor Ultra and PanFS Dynamic Data Acceleration, tiered HPC storage systems are simplified and automated. Dynamic Data Acceleration integrates diverse storage media into a single seamless storage system to maximize performance. ActiveStor Ultra with PanFS provides the industry's best price/performance in an appliance that maximizes simplicity, boosts reliability, and has the lowest total cost of ownership. With PanFS, you get the fastest parallel file system at any price point and the most manageable parallel file system ever.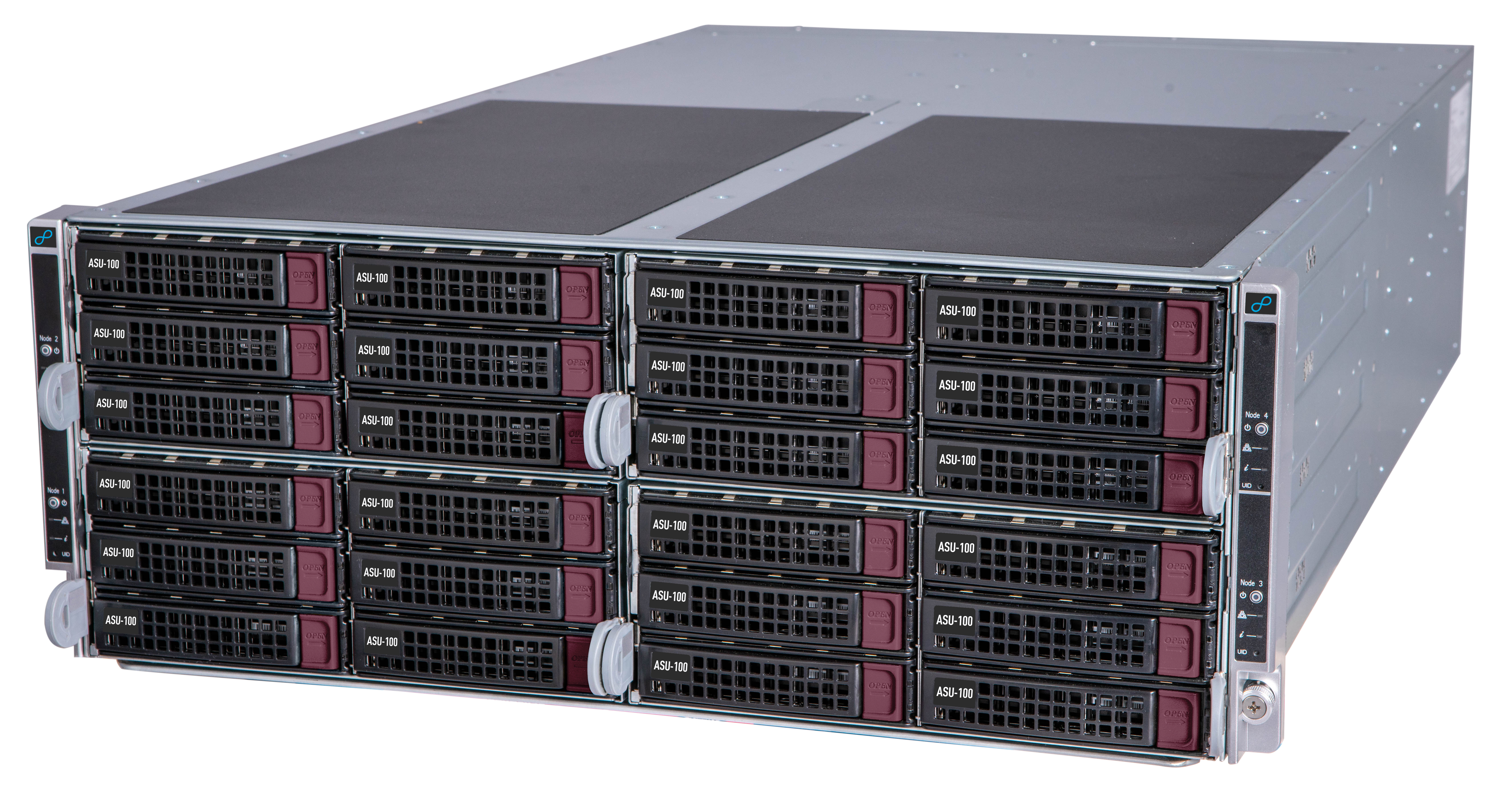 Achieve the Best Cost Efficiency for Your Massive-Scale, Performance Workloads
ActiveStor Ultra XL with PanFS is a new large-capacity data storage solution that can deliver 5.76PB in a single 42U rack. It is the industry's best price/TB parallel file system solution and complements the ActiveStor Flash and ActiveStor Ultra in a PanFS deployment. It is an ideal choice for high-performance applications in seismic resource exploration, manufacturing, life sciences, financial services, media & entertainment, and research with larger files and cooler dataset workloads.