Cornelis Networks Omni-Path*
*Previously Intel Omni-Path
The Next-Generation Fabric
Cornelis Networks Omni-Path Architecture (Cornelis Networks OPA), an element of Cornelis Networks Scalable System Framework, delivers the performance for tomorrow's high performance computing (HPC) workloads and the ability to scale to tens of thousands of nodes—and eventually more—at a price competitive with today's fabrics. The Cornelis Networks OPA 100 Series product line is an end-to-end solution of PCIe adapters, switches, cables, and management software. As the successor to Cornelis Networks True Scale Fabric, this optimized HPC fabric is built upon a combination of enhanced IP and Cornelis Networks technology.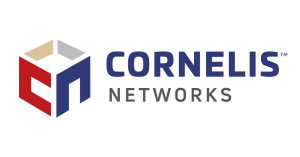 THE FUTURE OF HIGH PERFORMANCE FABRICS
Current standards-based high performance fabrics were not originally designed for HPC, resulting in performance and scaling weaknesses that are currently impeding the path to Exascale computing. Cornelis Networks Omni-Path Architecture is being designed specifically to address these issues and scale cost-effectively from entry level HPC clusters to larger clusters with 10,000 nodes or more. Cornelis Networks is using the industry's best technologies including those acquired from QLogic and Cray alongside Cornelis Networks technologies.
The enhancements of Cornelis Networks OPA will help enable the progression towards Exascale while cost-effectively supporting clusters of all sizes with optimization for HPC applications at both the host and fabric levels for benefits that are not possible with standard designs.
Cornelis Networks OPA is designed to provide the:
Features and functionality at both the host and fabric levels to greatly raise levels of scaling
CPU and fabric integration necessary for the increased computing density, improved reliability, reduced power, and lower costs required by significantly larger HPC deployments
Fabric tools to readily install, verify, and manage fabrics at this level of complexity
KEY FABRIC FEATURES AND INNOVATIONS
Adaptive Routing
Adaptive Routing monitors the performance of the possible paths between fabric end-points and selects the least congested path to rebalance the packet load.
Dispersive Routing
Cornelis Networks Omni-Path Fabric supports a variety of routing methods, including defining alternate routes that disperse traffic flows for redundancy, performance, and load balancing.
Traffic Flow Optimization
Traffic Flow Optimization optimizes the quality of service beyond selecting the priority—based on virtual lane or service level—of messages to be sent on an egress port.
Packet Integrity Protection
Packet Integrity Protection allows for rapid and transparent recovery of transmission errors between a sender and a receiver on an Cornelis Networks Omni-Path Architecture link.
Dynamic Lane Scaling
Dynamic Lane Scaling allows an operation to continue even if one or more lanes of a 4x link fail, saving the need to restart or go to a previous checkpoint to keep the application running.